The ANTS Association (Advanced Neuro-rehabilitation Therapies & Sports), was founded in 2015 through the initiative of Vance Bergeron, a researcher at the Physics Laboratory of the Ecole Normale Supérieure in Lyon, France. Vance has been quadriplegic following a bicycle accident which occurred in 2013. During his hospitalization at the rehabilitation center Henry Gabrielle in the vicinity of the city of Lyon, Vance decided to establish an association in collaboration with other quadriplegics who shared a same passion for sports and challenges.
As a researcher, Vance has become his own experimental subject. Exploring research literature on the subject of muscular stimulation, he discussed with other researchers, doctors and patients, then associating sports training with technological advances. It is this experience that today, he wishes to develop and share.
Independence
Provide patients with an utmost independence by reaching their fullest functional potential.
Prevention
Reduce secondary injuries due to a sedentary lifestyle
Promotion
Promote dedicated sports events
Support
Financially support R&D for neuro-rehabilitation therapies
A fully equipped gym, for all types of activities
Benefits
Regularly maintaining motor activity is recommended by the WHO (World Health Organization) in the CIF (International Classification of Functioning, Disability and Health).
The stimulation of injured limbs through physical activity allows to efficiently fight the risk of secondary complications prone to appear following a spinal injury (Crane 2015).
Including:
Skin hazard (soreness)

Bone demineralization

Blood circulation disorder, resulting in augmented cardio-vascular risk factors or spasticity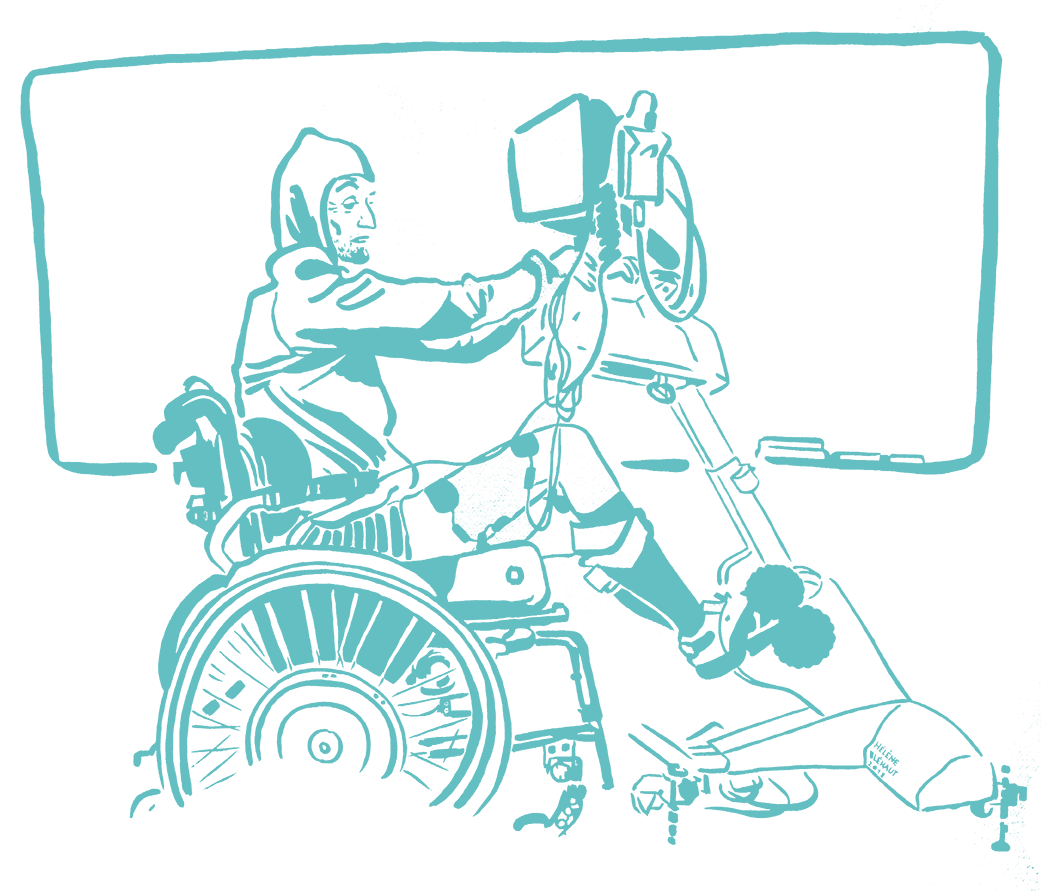 Press
Wishing to communicate with us? We invite you to check out and download or press folder. Do not hesitate to contact us for any enquiry.